Migrate to AWS with Digital Space, 'big enough to deliver, small enough to care'
As an AWS (Amazon Web Services) Advanced Consulting Partner since 2014, our specialists are skilled in helping organisations leverage cloud to its full potential, migrating significant workloads, including applications, websites, databases, and even entire data centres, from an on-premises environment to AWS.

Why Digital Space?
Customer feedback – we get great feedback and can introduce you to customers who can tell you what it's like to work with us.
Cost savings – we apply for AWS discounts for you and our FinOps Specialists help you to save money once you're in the Cloud.
Managed service experience – we hold ISO 20000 IT Service Management and ISO9001 Quality Management and have been an audited Managed Service Partner for AWS since 2015.
Migration experience – we have > 10 years' experience in migrating different workloads, you can benefit from that.
Security – we design security into our architectures and hold ISO27001 for information security and ISO20017 for Cloud Security. We manage security from your device, through your connectivity to your applications. We partner with a specialist security firm to provide additional services as required.
Migrations can happen swiftly but they require careful planning and great communication. Here's the typical steps to success:
Compare options
Map your existing infrastructure
Compare costs on target platform(s)
Define benefits
Consider target operating model
Assess & plan
Run proof of concept
Agree architecture
Define priorities and plan
Understand costs and discounts
Migrate
Build architecture
Migrate applications
Test & sign-off apps (typically in 2 week sprints)
Modernise & optimise
Track actual usage and optimise
Transform applications to take advantage of new environment
Benefits of migrating to AWS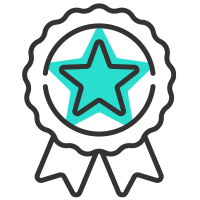 Certified specialist support
Our leading industry experts can steer you down the road to success.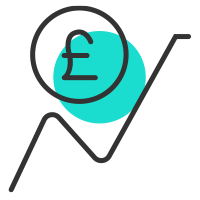 Long-term cost savings
AWS provides its services on a metered pay as you go tariff. This allows you to scale your solutions up or down dependant on business demand.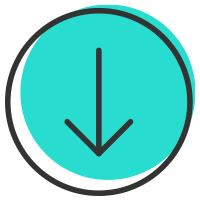 Reduced risk
A fast migration to the cloud will reduce the risk associated with legacy systems.
Improved operations
Your employees and customers will be better connected, productive and secure with AWS' cloud-based solutions.
Enabling your organisation to migrate seamlessly and efficiently
---
Our team of specialists have the expertise to strategically plan every step of your migration journey. We are well-versed in a number of migration tools, technologies and approaches to find and deploy the right solution for your organisation. These include:
The Migration Evaluator:
This allows our specialists to map out your organisation's current landscape and provide recommendations on the economics of your cloud migration. We combine this data with our own FinOps team to provide a personalised set of cloud cost projections.
CloudEndure
This provides us with a rapid migration platform that smooths the cloud migration journey using full AWS integration to transparently migrate from your existing servers to AWS. CloudEndure is provided as a free AWS tool that will not only significantly reduce the cost of the migration process but also decreases the time required.
Cost Optimisation
A key part of any migration programme is to understand that cost will increase as cloud usage increases. In order to ensure that cloud spend is tracked and managed, we provide full cost optimisation through the project to ensure that you achieve the best business outcome for your investment in cloud.
Modernisation
Migrating to the cloud offers a new way of building and running systems in order to take advantage of cloud native technologies and services. Our team works closely with yours in order to identify opportunities for modernising your systems, so you can take advantage of these technologies to improve business operations and resilience.
What about my tricky applications?
---
Everyone has applications that 'will never run on the Cloud' – we've seen them and we've almost always been able to migrate them, often improving performance in the process. Nevertheless, AWS' 7 'R's below give you several options for each application:
Refactor – change the application to take full advantage of AWS services
Replatform – change the database or OS to make the application cheaper / easier to run
Repurchase – drop the old software and shop for a replacement
Rehost – aka 'lift and shift' the application runs the same but on a Cloud platform
Relocate – this applies to applications running on VMware where only the location changes
Retain – keep applications where they are – works well for applications that will soon be retired
Retire – decommission or remove applications that are no longer needed
We're experienced in delivering all the above and can also provide options 4 – 7 in our own UK data centres if required.
Talk to our team today
---
We are always on and always on hand.
Get in touch with the team to talk about your transformation project.