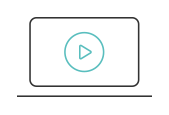 A go-to for expert advice and knowledge.
Through our videos, we'll help guide you through your digital transformation.
Find out how we can help
you benefit from cloud:

How will a cloud MSP benefit you?
Tim Lancaster, Managing Director of Cloud
Optimising your cloud security
Peter Male, Cloud Architect
How we get you to cloud value, faster
Gary Beddow, Sales Director
Enabling positive change through cloud
Jon Portlock, Customer Solutions Director
Listen to our specialists discuss different
topics around digital transformation:

Secure Connect Cloud in a Retail and Hospitality Environment
Cloud case study: Optimise your cloud journey
Cloud success: How to overcome the pitfalls of cloud
5G: Preparing for the 5G connectivity revolution
Our vendors explain aspects of our partnership,
who they are and what they do:

Why we needed a partner, and how we work with 8x8
8x8: How COVID has affected the way that businesses utilise digital communication
Combining Microsoft Teams and 8x8
8x8: How have tools and customers adapted since the pandemic?
CyberQ Group: The difference between vulnerability assessments and penetration tests
CyberQ Group: How do vulnerability scans work in conjunction with penetration tests?
CyberQ Group: How frequent do penetration tests and vulnerability scans need to be done?
CyberQ Group: What are the Cyber Essentials?
CyberQ Group: The current blind spots for companies in terms of cyber security
CyberQ Group: How CyberQ protects the edge for customers
CyberQ Group: Secure, Connected Cloud
CyberQ Group: An overview of CyberQ Group and their services
CyberQ Group: What is the Managed Security Service?
CyberQ Group: The value of security metrics in an organisation
Fortinet: Securing Cloud Applications with SD-WAN
Why did Digital Space choose Fortinet for SD-WAN?
Why SD-WAN is a critical business asset
Fortinet: Actionable Security Intelligence
Fortinet: Intelligent security through SD-WAN
Fortinet: The shifting dynamics of networking
How can SD-WAN power Digital Transformation?
Fortinet: SD-WAN delivering responsive applications
Using SD-WAN to power the Big PSTN Switch Off
Fortinet: Working with an MSP
Fortinet: The value of SD-WAN
Fortinet: The value of a managed security service
Fortinet: What to do if you've been hacked?
Digital Space and Circular Computing discuss their strategic partnership
Circular Computing: Why businesses should think differently when it comes to remanufacturing
Circular Computing: The benefits of remanufactured
Circular Computing: Why businesses should rethink their procurement strategy
Circular Computing: The process of machine trials and lead times
Alert Logic: The Synergy Between Digital Space and Alert Logic
Alert Logic: What is MDR?
Alert Logic: How Digital Space Secures Customer using Alert Logic MDR?
Alert Logic: The Benefits of an End-to-End MDR Service