SD-WAN
We connect you to your customers and ensure your business can operate at all times, efficiently, securely and at top speed. We're here for you, so you can be there for yours.
Software-Defined Wide Area Network (SD-WAN) provides centralised visibility, security and management enabling organisations to make the right decisions at the right time.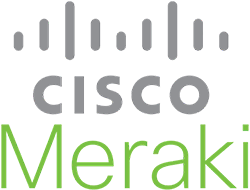 What is SD-WAN?
SD-WAN is an overlay to an existing network that provides complete control and visibility regardless of where the traffic originates. Simplified and centralised management tools offer network-wide control with greater access to historical and real-time data.
---
---
Why use it?
Simplify management, increase network efficiency and centralise security, leading to increased employee productivity, less unplanned downtime and uninterrupted service of business-critical applications.
---
---
Why Digital Space?
We deliver secure SD-WAN over our own core private network so our customers enjoy a full WAN solution, managed from end to end with complete visibility and control of their entire networks.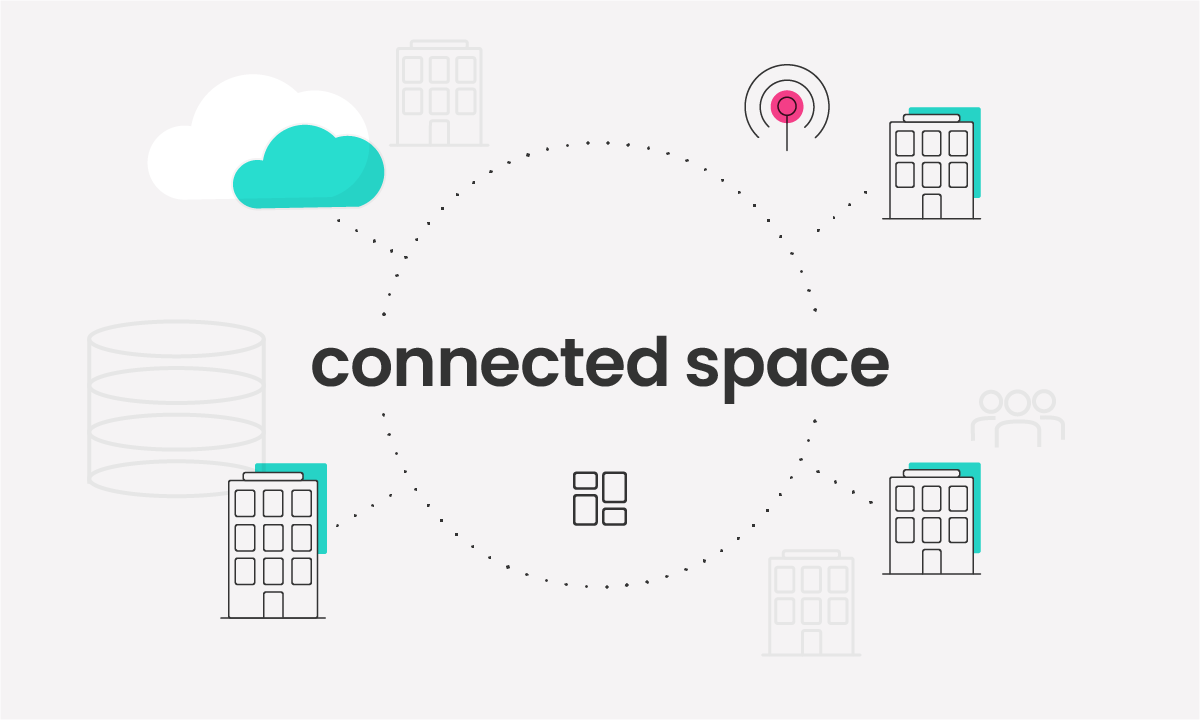 Key benefits
Both Fortinet and Cisco Meraki SD-WAN solutions provide a single global view of a network. The single dashboard that both solutions offer are powerful tools that boast the following benefits:
Intelligent Routing
Route business critical applications, such as SaaS or UC&C products, via a separate link traffic destined for the WAN, allowing remote and branch workers local internet breakout. An SD-WAN empowers the network administrator to prioritise traffic at the application level. As a result, business critical applications run smooth, and those all-important voice and video calls are jitter-free.
---
---
Advanced security
Next-generation firewalls, URL filtering, IPS and numerous other tools are integrated into the SD-WAN design and configuration.
---
---
Global policy updates
Global security updates and policies can be pushed to all edge devices to ensure security policies are standardised across the estate; a move that, using traditional WAN technologies, would have required planning, downtime, and risk.
Real-time threat detection
Allows network administrators to respond to real-time threats, identify sources of risk and act accordingly. The ability to trace threats to a single switch port or VLAN and close it down with the click of a mouse.
---
---
Real-time statistics
Shows real-time and historical bandwidth utilisation which can be broken down by application and even to single website visits.
Your Dashboard for full visibility
Dashboard flexibility
The dashboard can be navigated via various views. A high-level organisation view offers a holistic view of licensing, users, VPN access, Wi-Fi security and of course the in-built security functions such as IPS, filtering, and malware protection.
---
---
VoIP status monitoring
At a glance, administrators can track the health status of VoIP uplinks to monitor call quality.
Device health reporting
The dashboard can be navigated via various views. A high-level organisation view offers a holistic view of licensing, users, VPN access, Wi-Fi security and of course the in-built security functions such as IPS, filtering, and malware protection.
---
---
Built-in redundancy
SD-WAN security appliances have a WAN redundancy feature built-in, which of course is represented in both visually and through real-time data. The feature is dependent on multiple WAN links, but once enabled, failover takes place in a matter of seconds. This makes identifying uplink health status fast, enabling administrators to improve reaction times, keeping those business-critical applications routed through active links.
Options that flex as you do
Dashboard flexibility
Deploy remote sites with auto-provisioned IPsec VPN tunnels.
IPsec VPNs are configured and applied to devices through the dashboard device registration. This means that as soon as the device is connected to the Internet, the VPN will connect with no additional configuration, even if the link is a 4G in the middle of a field or in a location with limited infrastructure, which is superb news for the construction industry, retail, and more.
Fully managed & hybrid
Reduce overhead costs by moving to a fully managed or hybrid support service.
Access to the SD-WAN can be limited and controlled, meaning you can enable network support for a fraction of the cost. We offer both fully managed and hybrid support solutions. We'll take care of the heavy lifting, leaving you to concentrate on your business.
Lower costs
Insights are invaluable in demonstrating business cost-saving opportunities as well as risk.
Analyse bandwidth and application usages to optimise the network for optimised performance. Plus, the opex licensing model provides greater control over forecasting and budgeting.
Why choose SD-WAN over traditional WAN?
Traditional WANs allowed remote offices to connect to a central hub or data centre services. But, with the rise in SaaS, IaaS and cloud storage, more and more network traffic is Internet-based.
The SD-WAN model is a natural progression that improves network efficiencies, allows greater control, and takes the complexities out of the traditional WAN network management, all of which results in greater efficiencies and lower operating costs. So, with business-critical applications running faster, employees become more efficient, customers have a greater quality of experience, and the organisation finds itself able to flex and bend to today's infrastructure challenges with ease.
What does this mean for businesses?
The improved functionality of SD-WAN over traditional WAN architecture has huge benefits. But SD-WAN offers so much more than functionality. SD-WAN provides accurate data that enables decision makers to steer the organisation towards greater efficiency, which in turn, reduces over-heads, increases productivity, and allows the business to flex to new challenges.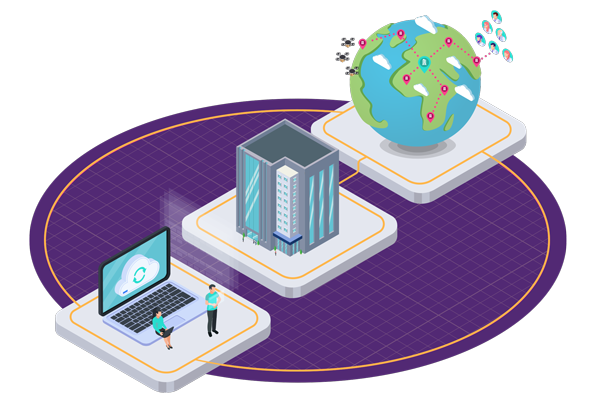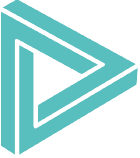 Is SD-WAN right for your business?
---
If you're looking to improve staff efficiencies, demonstrate cost-savings, or replace WAN hardware, then SD-WAN should be a consideration. The SD-WAN functionality enables effective decision-making.
As a result, businesses enjoy improved connectivity efficiencies, increases productivity within teams, and adds a new layer of security to your network.
Get in touch to see how Digital Space can enable change for your business.
We've already achieved our 2030 carbon reduction target!
5 December 2023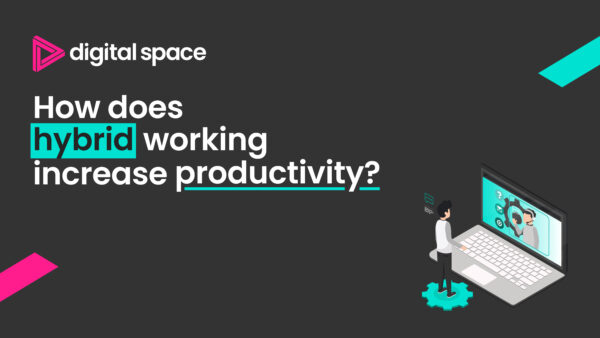 How does Hybrid Working Increase Productivity?
1 December 2023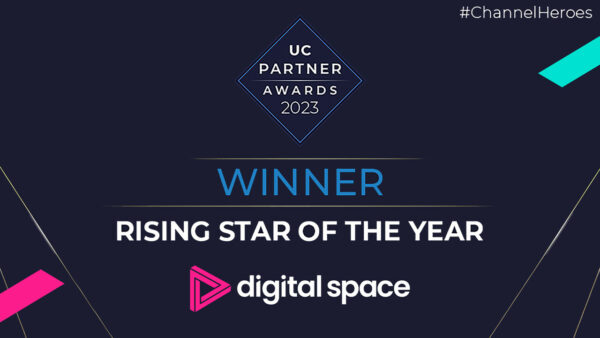 Rising Star Award Winner
17 November 2023
Talk to our team today
---
We are always on and always on hand.
Get in touch with the team to talk about your transformation project.