Who are Mitel?
Since 2012, Mitel has led in next level on site and cloud communications, helping businesses to connect, collaborate, and provide better experiences for customers by radically transforming their operations.
Its game-changing solutions include robust phone systems, video collaboration applications and contact centre solutions that drive results and seamless communication.
How can you benefit from our partnership with Mitel?
After demonstrating a high success rate in delivering Mitel solutions and enabling positive change for customers, Digital Space was awarded Gold status on Mitel's Champion Leadership Board for four consecutive months in 2021. It placed Digital space as one of Mitel's top-performing and leading partners. As a Mitel Gold Partner, we have demonstrated high levels of dedication to onboarding and integrating Mitel Services and Solutions into the Digital Space Portfolio.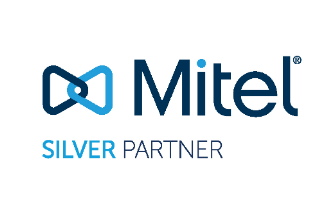 We offer a range of Mitel solutions from Cloud, and Cloud Flex, to On-Premise Contact Centres and our highly trained account managers have the ability to propose a bespoke solution designed to suit a customer's business needs, which is delivered and installed by our dedicated Mitel Accredited deployment and engineering team. Our customers receive high levels of service, knowledge and expertise when deploying a UC solution into their environment.
"Over the last 10 years, Digital Space has grown our close-working relationship, demonstrating high levels of knowledge and skills around onboarding Mitel solutions and services.

Today, Digital Space is recognized one of our leading industry partners, having achieved Gold partner status. The team continues to deepen and strengthen our relationship and ultimately is committed to achieving significant value and satisfaction when it comes to implementing Mitel services."

Nick Riggott, Sales Director, UK & Ireland