Data centre costing
you the earth?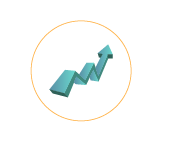 54% Rise
---
Power prices have risen 54% and will rise again.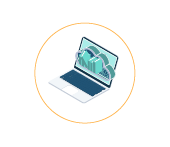 ---
Migrate to cloud and fix prices for three years.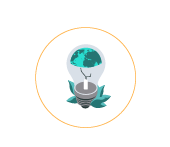 80% Reduction
---
Reduce carbon emissions by 80%.
Power prices have risen a staggering 54%
They are set to rise again in the Autumn, leaving businesses struggling to stay cost effective. Migrating to the Cloud with us will reduce your energy costs; allow you to fix costs for up to three years and will reduce your carbon emissions by 80%. Cloud systems also have carbon tracking built-in so that you can easily report how much carbon you have emitted and how much you have saved – a useful contribution to your organisation's sustainability targets.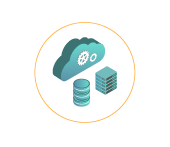 Why migrate to the Cloud
with Digital Space?
---
We've been migrating and running workloads since 2011.
---
Our experts are government Security Cleared and we hold both ISO27001 – Information Security & ISO27017 Cloud Security standards.
Managed Service Excellence
---
We're an audited AWS Managed Service Partner and both a Microsoft and IBM Gold Partner. We know how to run your workloads reliably.
---
We are experts in managing and reducing Cloud costs and will help you to both migrate cost-effectively and reduce costs once you're on the Cloud.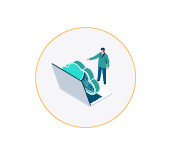 Migration approach
Migrations can happen swiftly but they require careful planning and great communication. Here's the typical steps to success:
Compare options
Map your existing infrastructure
Compare costs on target platform(s)
Define benefits
Consider target operating model
Assess & plan
Run proof of concept
Agree architecture
Define priorities and plan
Migrate
Build architecture
Migrate applications
Test & sign-off apps (typically in 2 week sprints)
Modernise & optimise
Track actual usage and optimise
Transform applications to take advantage of new environment Build architecture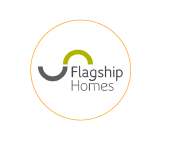 Flagship Case Study
Increased
Productivity
---
Increased employee productivity, enabling effective remote working.
£260k
Savings
---
£260k in savings over five years.
Three
Months
---
Completed three months ahead of schedule, keeping Flagship operational.
Five
Days
---
Just five days for Amazon Connect to be deployed.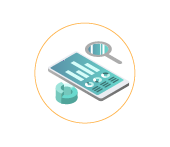 Meet our Cloud Experts
How will a cloud MSP benefit you?
Tim Lancaster, Managing Director of Cloud
Optimising your cloud security
Peter Male, Cloud Architect
How we get you to cloud value, faster
Gary Beddow, Sales Director
Enabling positive change through cloud
Jon Portlock, Customer Solutions Director