How can you benefit from our partnership with Cisco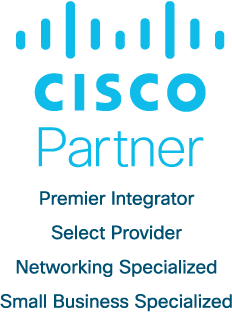 As a Cisco Premier Integrator Partner, Digital Space has shown the ability to keep pace with innovations in connectivity through continuously investing in staff development and training. This allows us to provide the best technology and business strategy to our customers.
As a Premier Partner, we understand the strategic role connectivity plays in a customer's business strategy. This role is now more important than ever before as there is an increased move to the cloud.
As a Select Provider, we have demonstrated they can provide Cisco services on a number of managed services for customers to consume both through CAPEX and OPEX models, but also either on-premise or through a hosted environment.
As a Premier Cisco Certified Partner, we have achieved the Small Business Specialisations, meaning we are able to provide excellent levels of service and understanding for small and medium sized organisations.