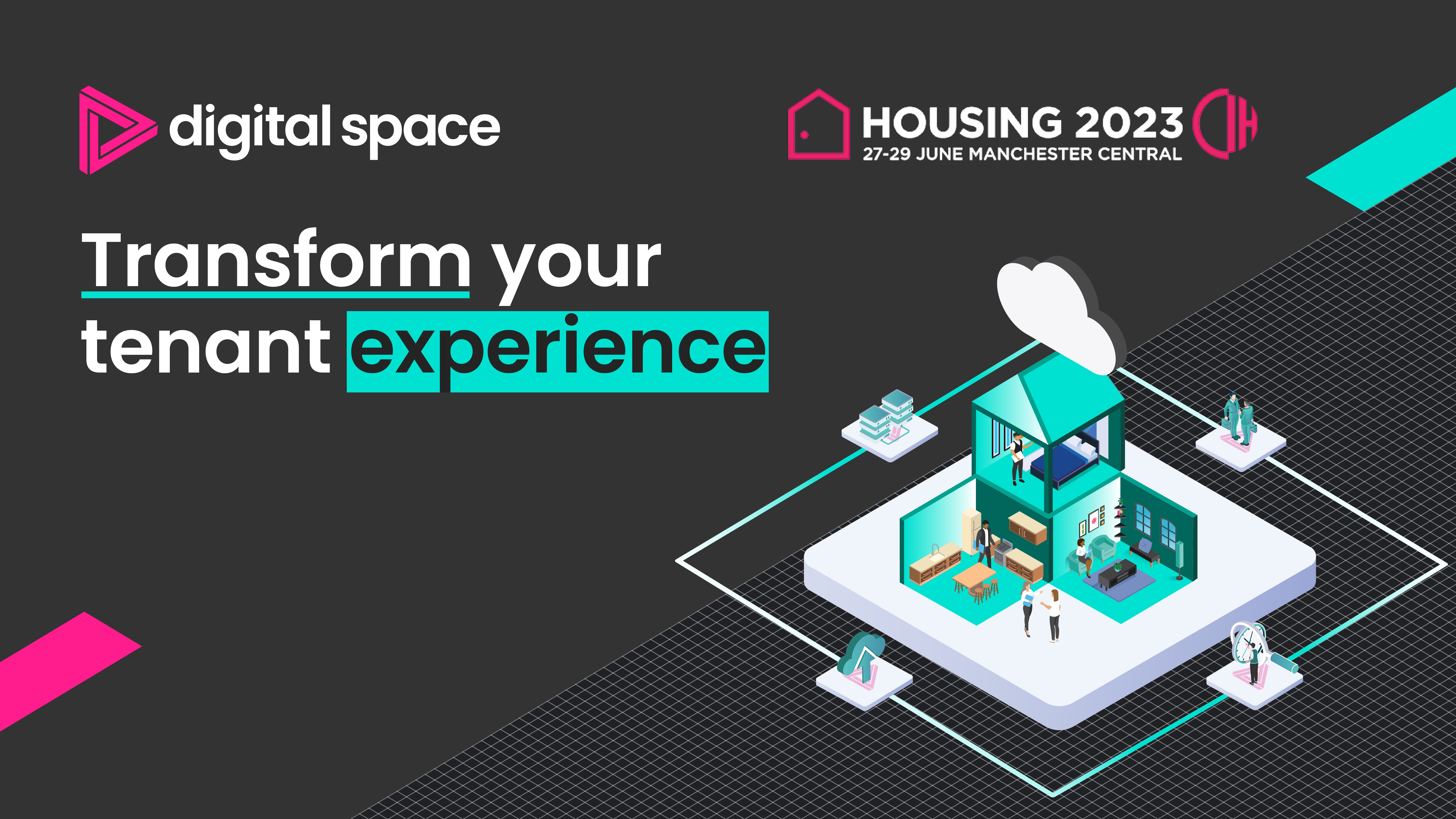 Housing 2023 is the most recent industry event providing the opportunity for us to align with the latest priorities expressed by the sector through conversations about delivering better tenant services for our communities.
Most importantly, it gives us the opportunity to find out what people working in the housing sector are looking for when it comes to transforming services.
With this in mind, we have identified the key priorities we heard from talking to visitors who came by our stand:
Improving the tenant experience
A common pain point for housing associations we spoke to was that old technology holds them back from improving tenant interactions and delivering better tenant services. Our team shared insights on how secure connected cloud services could elevate the tenant experience by:
Enabling easier access to tenant information to support them by understanding their situation and needs, alongside offering staff the right, services, tools and access to maximise productivity
Creating accessible and easy-to-use communication channels for tenants to access responsive support or find the best service to help
The use of Automation, AI and IT consolidation to free staff from low value tasks and help staff focus on tenant quality of service through self-service and speed of response
Governance and quality of care
Ever-evolving regulations with the forthcoming Social Housing Bill means housing associations must find a balance between satisfying regulations and using the reports to fulfil organisational obligations. Our advice includes:
Track the key data points such as fuel poverty, damp, tenant occupancy etc.
Reduce impact and effort in aligning reporting with governance alongside demonstrating progress to unlock further funding potential
Use information proactively to deliver a better environment for tenants. This includes tenant check-ins to discuss and fix issues (such as fuel poverty or damp) which drives a proactive home improvement programme
Data-driven decision making
Another crucial concern for housing associations is the need to extract more value from their data, resulting in a better service – and experience – for their tenants.
Housing associations are feeling the pressure of the aforementioned 'Social Housing Bill', and the need for high quality data that can be translated into actionable information that can give an up-to-date view of their service delivery is paramount. Our advisors offered insights on ways to achieve this:
Using digital data and IOT to materially improve operations
Collecting data to identify and explore service improvements, trends, and leading indicators
Aligning operational data to a tenant's experience to enable 'tenant-centric' reporting and decision making
Operational efficiency
Many housing associations face the challenge of keeping up with digital changes to deliver better services. When it comes to operational efficiency, we discussed the following with visitors to our stand:
Improve resilience of digital services through use of the Cloud
Leverage consumption models and cloud services to reduce costs associated with licensing, hardware, legacy integration
Automate low value IT admin tasks so that IT teams can focus on value-added tasks and innovation
Secure operations
Working closely with housing associations, we recognise that cyber security is a constant and crucial topic; especially with the need to protect tenants' personal data under the Data Protection Act 2018 and the growing prevalence off cyber-attacks. Our services include security operations and data protection with a particular focus on: 
Protecting housing associations with smarter security to ensure staff can access applications and data safely.
Defence against cyber threats through Network, Cloud configurations, moving towards a Zero Trust architecture
Improving observability across your critical systems with Network and Cloud monitory to demonstrate protection and identify gaps
At Digital Space, we have a strong track record in the social housing sector, helping many housing associations with cloud migrations, network deployments, and contact centres as part of digital transformation programmes.
Would you like to know more about how we're helping housing associations respond and address these opportunities and challenges?
For a free quote follow the link: https://hello.digitalspace.co.uk/book-a-free-consultation